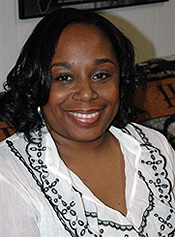 Carla E. Partlow
Ms. Partlow's passion is to help people discover and pursue their passions for life through college and career planning. Ms. Partlow's life and professional experiences have all led up to and prepared her to establish The Partlow Group, LLC®, a consulting firm specializing in Educational Consulting, Human Resources and Procurement in 2007.
Ms. Partlow's professional career can be summarized as follows:
Human Resources and Training & Development Experience

Senior Organizational Development & Training Consultant, Conservation International
Organization Effectiveness Consultant, Watson Wyatt Worldwide
Organizational Development and Staffing Specialist, Honeywell Technology Solutions Inc. (formerly AlliedSignal)

College and Career Planning Experience

Program Manager, the Light of the City Resource Center of Maryland
Career Consultant, Alumni Career Services, Robert H. Smith School of Business
Career and Education Consultant, MyCAA, Military One Source, a program that provides financial assistance for military spouses who are pursuing degree programs, licenses or credentials leading to employment in portable career fields
College Counselor, College Summit, a non-profit organization devoted to raising college enrollment rates community-wide
College/Career Information Coordinator, Montgomery Blair High School, Montgomery County Public Schools
Co-founder, Creating Possibilities Together, a college planning organization
Associate, Future Quest, Inc., an educational consulting firm
University Relations Staffing Specialist, Honeywell Technology Solutions, Inc.
Staffing Specialist, INROADS/Greater Washington, a non-profit career development organization
Admission Counselor, University of Virginia
Volunteering her time and talent is very important to Ms. Partlow as well. As such, Ms. Partlow serves as a Girl Scout leader and as an active Girl Scout parent volunteer. She also offers her time to local schools and churches by delivering presentations on college and career planning to students. Her most recent charge has been to develop a mentoring program for young girls.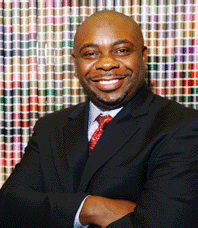 James R. Partlow
Mr. Partlow has over 16 years of extensive procurement experience in the federal and commercial arenas. His federal experience has allowed him to become an expert in government contracting with a primary focus on the Federal Acquisition Regulations (FAR). As a result, Mr. Partlow has repeatedly proven to be successful in supporting Contractor Purchasing System Reviews (CPSR) and other Deviance Contract Management Agency (DCMA)-related audits. Mr. Partlow has worked for organizations such as ROW Sciences, ATR, Honeywell Technology Solutions Inc., QSS Group Inc., Qwest Communications and Vanent, Inc. Mr. Partlow can also assist with the establishment of procurement policies and procedures and the establishment of internal "best practices" for any purchasing department supporting federal or commercial contracts.
In his spare time, Mr. Partlow has served as the Chief Financial Officer for his church since 1999.